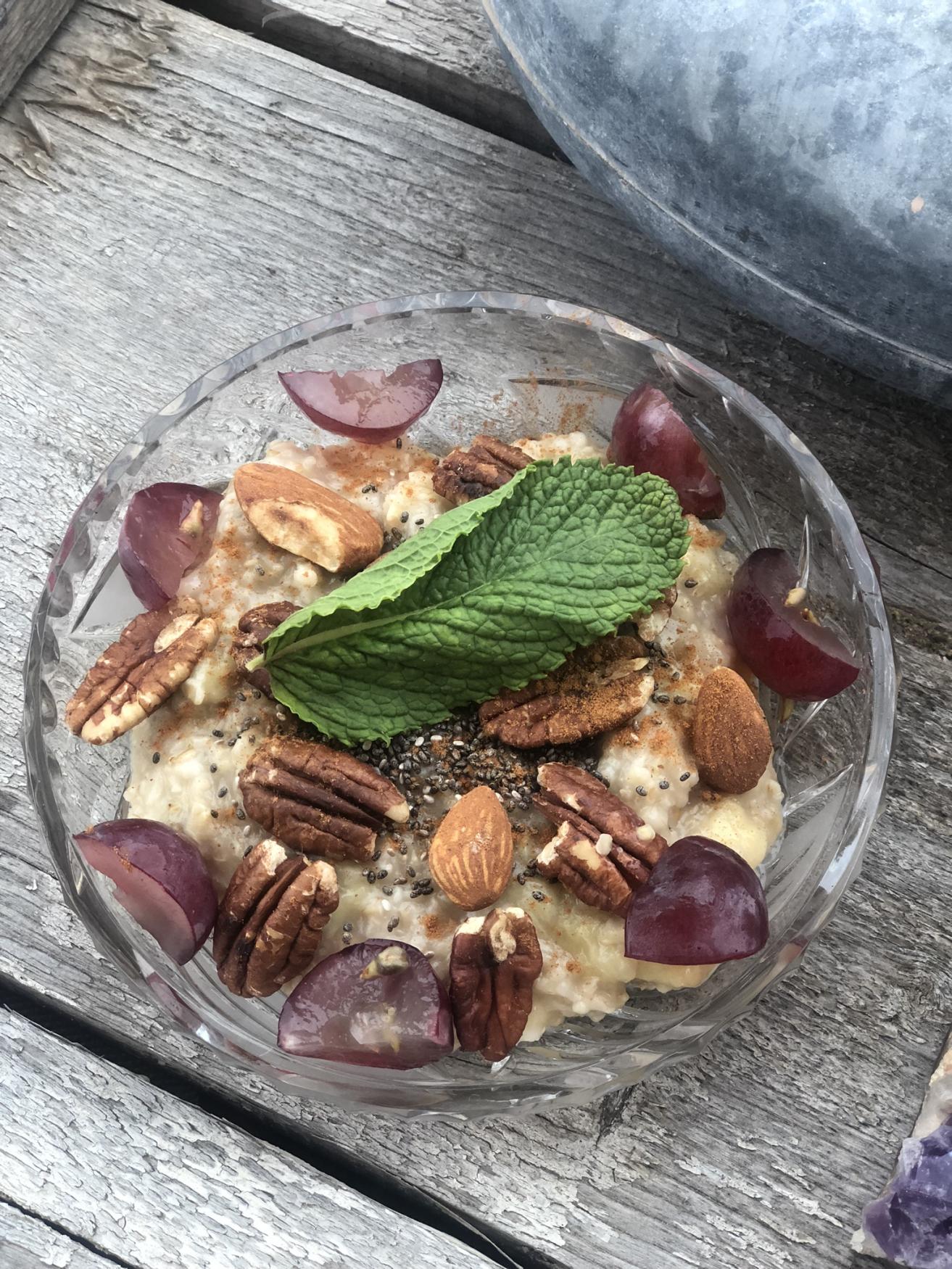 If you find that your morning porridge is getting a tad boring, I can assure you that the below ingredients will get you right back into being a porridge lover.
Grated apple and cinnamon are key ingredients and will make you never need honey or agave in your porridge anymore. If you are sensitive to sugars then feel free to leave out the banana and the grapes, grated apple is ample to sweeten the porridge. 
Add:
1dl Dried oats
1 Mashed banana
Cover with water and boil
Top with:
Grapes
Chia seeds
Cinnamon
Toasted nuts
Grated apple
Share your photos with me and tag me @balancedpeople_ over on Instagram.