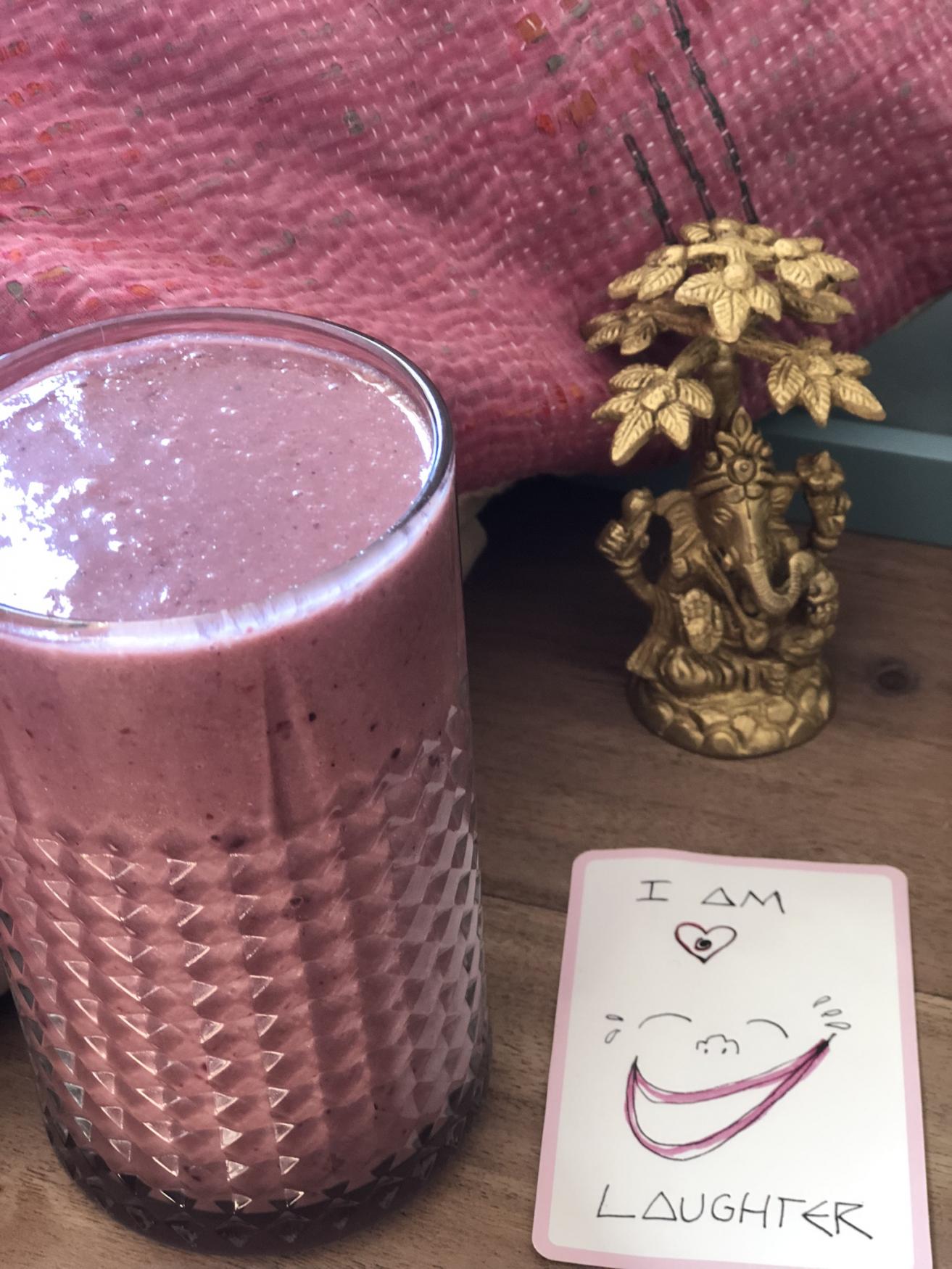 At first glimpse, this smoothie looks like a regular berry smoothie, but adding tahini (sesame paste), makes a world of difference and balances out the acidity I often feel when drinking too much "all fruit"- smoothies. It has a soothing nutty taste that I just cant get enough of. You can leave out either the apple or banana is you want to keep the sugar level down. 
You will need:
A handful of mixed berries
1 Apple
1 Banana
2 Big tablespoons of tahini
Cover with coconut or rice milk
I have chosen to use coco/rice milk but oats will also work well and there is nothing wrong with adding a handful of shredded coconut into the mixer.